Simply Kids 100% Petit® Pasta
Amazing Grains®
Amazing Grains®
Fun Shaped Pasta
We know that parents worry and feel guilty when their kids aren't eating right. It's challenging at best to get your kids to eat anything healthy. Picky eaters are more the norm than the exception.
When Simply Kids wanted to extend their franchise into a healthy and a fun shaped pasta line, we took all these insights to heart and developed imagery and graphics that complemented their current look with new playful illustrations of growing kids looking to explore the world of possibilities.  Putting the kids front and centre in positive aspirational roles, flying planes, exploring oceans and discovering outer space reinforced the dream parents have to raise strong, intelligent and resilient kids.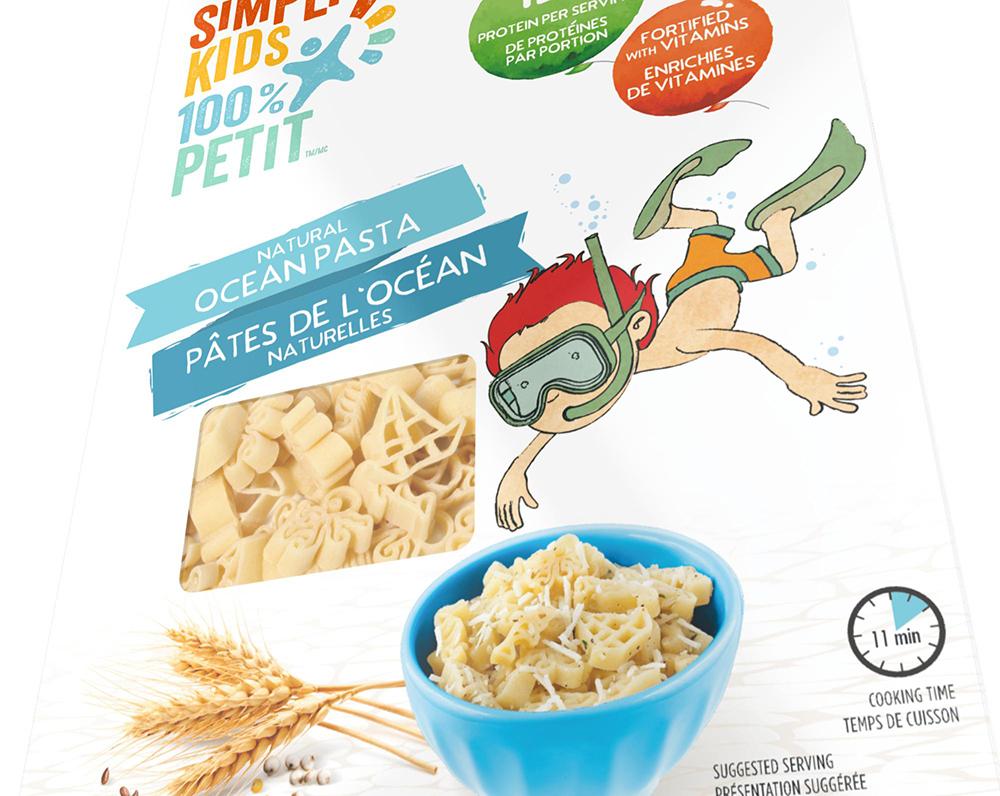 Using the balloons to educate parents as to the ideal age to start feeding and the benefit call outs (12 g of protein per serving, Fortified with Vitamins). Also, the quality ingredient features and certifications across the front of the package, i.e. Made with Amazing Grains™ (sprouted ancient grains and omega-rich super seeds and organically grown fruits and vegetables) and durum wheat semolina. Non-GMO and Kosher certified. Once parents discover this fun shaped pasta is an excellent source of 10 essential vitamins and that an 85 g serving is equal to 3 ½ servings of fruits and vegetables. There is no other choice to consider for growing kids. This product will become a staple in all households that are raising children
In 2019, the innovative Simply Kids pastas launched all across Canada in grocery retailers filling tummies with yummy and nutritious food that keeps kids and parents smiling. Picky eaters are no more!